Wizdee is a start-up specialized in Natural Language Technology. The two founders, joining a solid scientific background, started the company in 2012 and Wizdee raised $1M in seed funding in May 2014.
We here at The Tech Sense had the opportunity to talk with Tiago Castro about the Wizdee venture.
What's the idea behind the Wizdee?
Imagine having a kind-of-Google tool to explore your information. For instance, if you want to know your "sales by month" or any type of business information, with Wizdee you just write or speak to your smartphone or desktop and it retrieves you the result in the best visual way. We are bringing Natural Language to the Business Intelligence sector so that any type of user can easily access their information without any type of technical skills. It's really a game-changer!
How does the Wizdee BI system work?
The engine works in two main steps. One is translating the natural language query that the user made into a structured query that the computer can understand, analyzing and retrieving the appropriate data. The second step is to choose how to present the answer to the user and for this we have developed a smart visualization engine that identifies the best visual way to present the answers and also learns with users' tastes.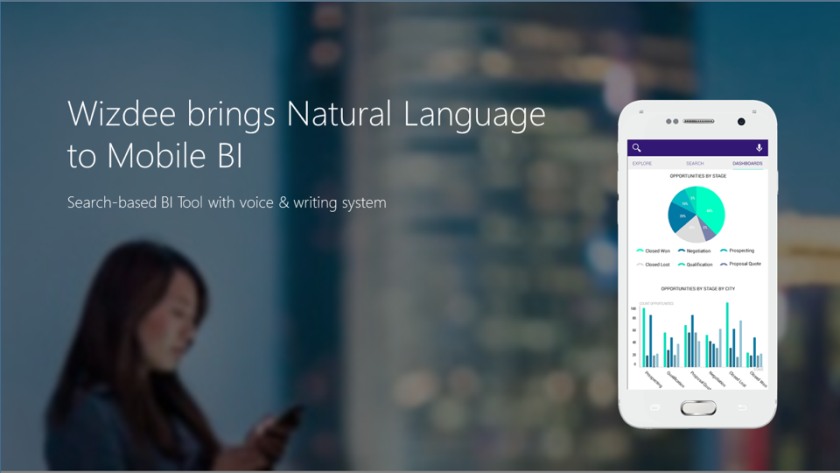 Search-based BI Tool with voice & writing system
How many online services / data formats are supported by Wizdee BI?
Wizdee can connect with several types of data sources. Right now we have connectors for Salesforce Sales Cloud and Salesforce Analytics Cloud, CSV, SQL Server, Oracle, My SQL, Excel, Postgre SQL, and we will continue to integrate new ones in the next months.
Do you think that simple and inexpensive BI solutions are a sign of modern times?
Yes, it´s the normal evolution of technology. But we are still doing that road. Nowadays most of BI Solutions are still expensive and most of all very hard to use. We believe that NLP will open the BI market to a new and wide range of people and will bring prices lower.
How can technology based on the NLP technique, machine learning improve accessing data?
In the latest Information Week 2015 Analytics and BI Survey you can read the following
(…) the future of BI is Google; it's a text box where you put questions in and get answers". 
NLP is doing just that, enabling business mainstream users to have easy and fast access to their data, on the train, while waiting for a meeting, basically anywhere. NLP is empowering the non-technical workers. This is going to change the market of BI, make it evolve. Presently only a very few people inside the organizations have the possibility to search and explore their data, you normally have to ask the BI/IT department and wait several days to have access to basic and sometimes vital information. Natural Language Processing is going to change this and also the way we interact with our devices.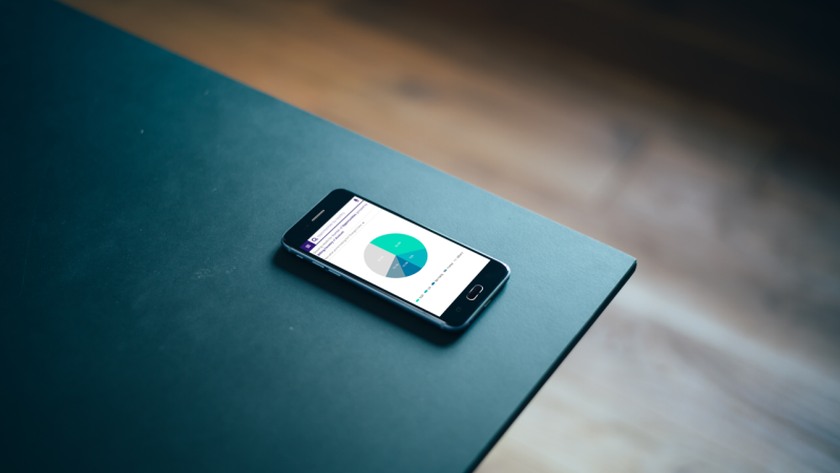 Wizdee Mobile
Can you list specific use cases for Fraud Management or Financial Services?  What are the advantages over the competition?
We are running several POC's in the banking and financial sector – integrating our technology in third-part software and also with our solution. These companies have huge amounts of information and internal consultants that have to make decisions everyday having this data into account. Today they cannot do it without asking the BI department – most of the times, when the report is ready they already have made a decision. Wizdee, Natural Language BI, makes possible for middle management and c-level executives to access the information they need. We are a big advantage to these companies because we allowed them to make fast and more rational decisions on a daily basis. And that means money.
What are your sales expectations for this year?
We just very recently launched the product and we are learning a lot with our first clients and the POC's that we are running at this stage. In this phase we are more concerned in working with the right clients and partners and develop strong relationships with them. But in this year we expect to have a 300k€ revenue.
What are your priorities for this year?
Continue to develop the product, making new connectors and develop new languages. Launch the Mobile Version at Dreamforce in September; Open our office in UK and close our first major contracts.
How do you see your future?
We see Wizdee as the leading worldwide company in natural language processing. We want to change the paradigm of the BI market in the next years, allowing everyone to have easy access to data. 
That's our vision for the next years and we think we are on the right path.
---