​Muzzley is an app that gathers all of your connected devices and puts them to work together in an intuitive way. By putting them to work together, Muzzley allows connected devices of different brands to communicate with and respond to each other.
This not only brings more value to the majority of consumers who are still figuring out the value of the smart home, but also to the brands we integrate with.​
We asked Inês Raimundo a few questions.
I'm a hardware manufacturer. Why should I be interested in Muzzley?
First and foremost, to integrate with us is free.
To integrate your device with Muzzley is a smart choice, because nowadays people are still not aware of why they should buy a connected device, and if they do buy one, they can't find its real value. After a few weeks using the smartphone to control it, they get tired. 
Putting your device - whether it's a sprinkler, a light bulb or a thermostat - to work with others, creates a dynamic in the home of people that they are looking for. They want their devices to work with each other, no limitations, no brand-restrictions. And most importantly - they want the (high amount of) money they just spent to be worth it. A stand-alone device can only do so much. Take a light bulb for example: you can turn it ON/OFF, dim the lights, create some scenes. It's OK but is it really worth $30 or more a bulb? If you connect it to a smoke alarm, here's what happens: once the device detects smoke in the kitchen downstairs, your lights upstairs flash red so you know something's going on. Or you can decide that once your kid's home, you want your lights to flash yellow.
This allows manufacturers to create more value to their users, without spending money. We will launch a second version of our API soon.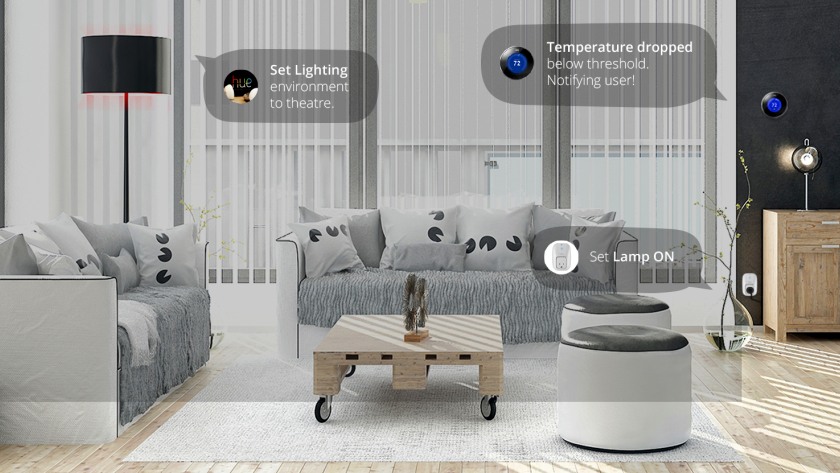 Muzzley's living room
How many Muzzley-compatible devices are on the market?
​We have 24 compatible devices, including Philips Hue Lamp, Nest Learning Thermostat®, Nest Protect: Smoke + Carbon Monoxide™, Rachio Smart Sprinkler and Koubachi Wi-Fi Plant Sensor.​
Which devices and manufacturers are currently supported by Muzzley? Are you planning on expanding the list of Muzzley compatible devices and manufacturers with throughout the year? If so, could you tell us more?
​Yes, indeed! We intend to grow this list by at least 50% until the end of the year. Our users have been asking us for some specific devices, and we want to make them happy.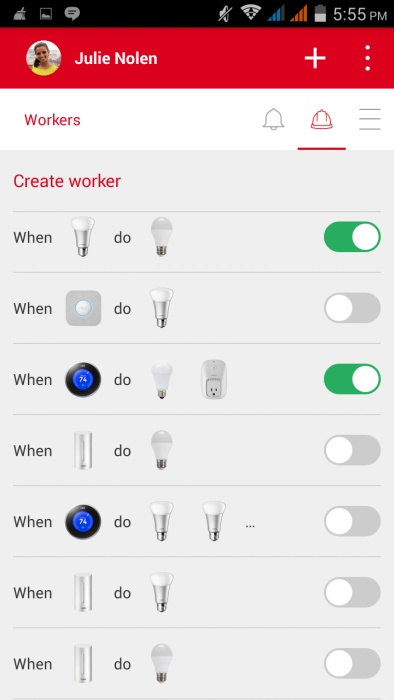 Workers
Tell us something about the Machine Learning Layer
​​We're working on a machine learning algorithm that will make these devices more intuitive and customized ​than ever. Because we believe that people have better things to do than to automate their devices, our goal is to create an ecosystem​ of devices​ that adapts to the user's patterns and behaviors.​ 
T​his system will​ ​infer actions​ on devices​ ​based on the user's context like his location (e.g. when the user gets home, lights turn on), and act upon them, always with the consent of the user.
Are you planning on reaching a wider audience, or are you going to focus on gadget enthusiasts?
​Our main focus is the US market, specifically the segment of people owning connected devices. ​​​However, Muzzley is available in other countries as well.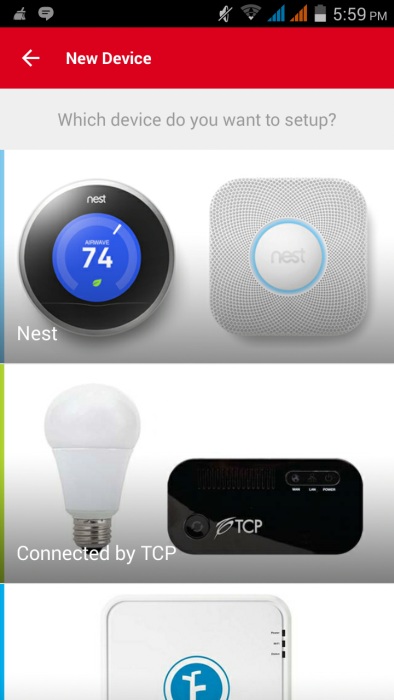 Which device do you want to setup?

How do you plan to generate a profit with Muzzley?
​We will not charge developers for integrations or users for the download of our app. Our business model is somehow complex, and we would like to keep it private for now, but I can tell you it's related with data analytics. 
Are you planning on expanding Muzzley compat​ibility outside of home devices?
​Yes. It's in our plan to integrate wearables in our platform soon, however during this year we will focus on home devices.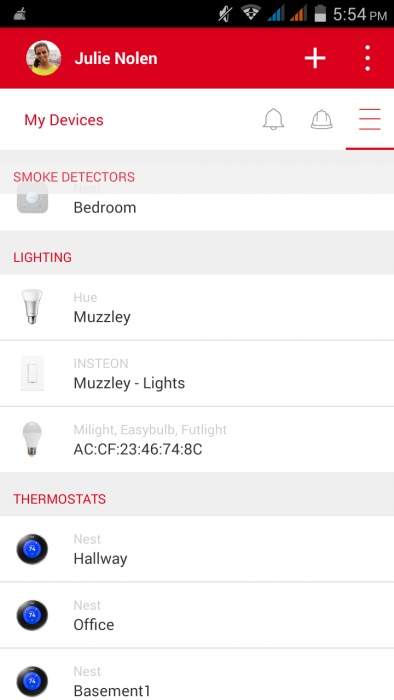 My devices
What are your priorities for this year?
​Our two biggest priorities this year are to enhance the user experience of our app with a more responsive design, and by adding new features users have been asking for. The second one is to grow our platform by integrating with more connected devices.
Gallery
---